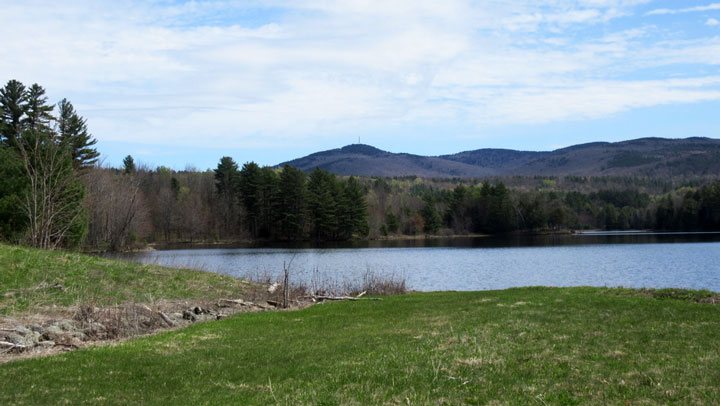 Gunnison Lake
Tucked away along the backside of Mount Sunapee, this 60-acre man-made lake – located off Route 31 and accessible by way of either Gunnison Lake Road or Four Corners Road – is something of a hidden gem, where locals have been swimming, kayaking, canoeing, picnicking and birding since its creation in 1983.
Gunnison Lake was created in the Sugar River Watershed area as part of a federal dam and flood-control project. The lake was formed by damming Blood Brook and Baker Brook, both of which are visible along the Ruth LeClair trail.
The Ruth LeClair Trail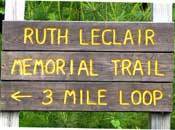 The Ruth LeClair Trail is accessible and free with a nice 3-mile trail around the lake. And people find it's the perfect length to walk their dog.
Lake Sunapee Snowmobile Club Trails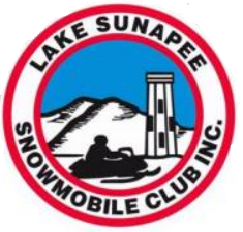 The Lake Sunapee Snowmobile Club maintains over 80 miles of trails in the heart of New Hampshire's Lake Sunapee region.
From the Gunnison Lake parking lot look for the signs on the entrance road for the Blueball Highway to hike or snowmobile to Balthazar's Ice Shack.
NHMX Motorsports Park

MX Races, MX Schools, Demo Derbys and Flat Track Events
Click here for the latest schedule.
The Goshen Country Store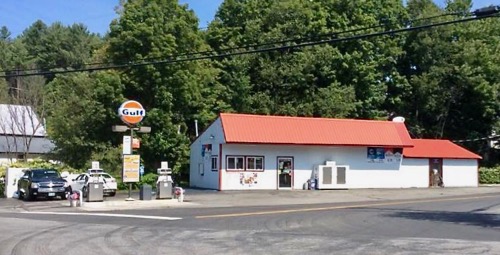 7 Brook Rd, Goshen, NH 03752
Premium non-ethanol gas, propane tank refills, food, snacks, breakfast and lunch sandwiches.
---
More about the Lake Sunapee Region
For lots more to see and do in the Lake Sunapee region visit: LakeSunapeeLiving.com