Hot Food – Take Out/Call Ahead: 603-309-7795
Spring Hours
Wednesday and Thursday 3-8pm
Friday and Saturday 12-8pm
Sunday 12-7pm
Closed Monday and Tuesday
---
Visit our Facebook page for daily specials and more!

Latest News
The Tasty Crumb is Here!!

(10/13/2020)

We now offer Tasty Crumb Cannolis with chocolate chips, pistachios, or plain in a delicious, crisp cookie roll with a smooth, sweet cheese filling.  Everything made from scratch.

Chocolate Chip & Pistachio Cannoli with Sweet Cheese Filling

Have you tried our Poutine?

(9/17/2019)

Poutine is a Canadian favorite!
French fries with cheese curds and Chef Karyn's homemade gravy
Our Ice Cream is served in a cup or a cone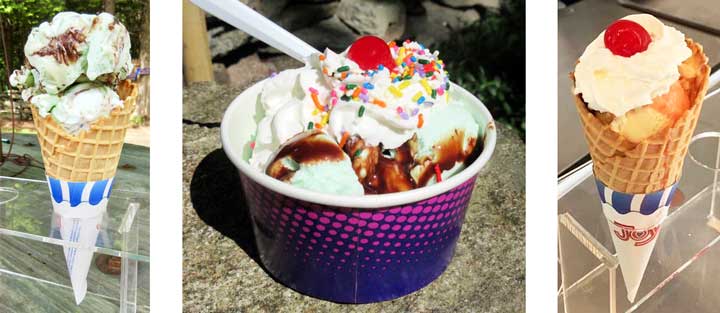 Yes, We Have Dipped Cones!
Chocolate-dipped cones are weather permitting
If it's too hot they melt!
Call us at 603-309-7795 or message us on Facebook to find out if we are dipping cones today.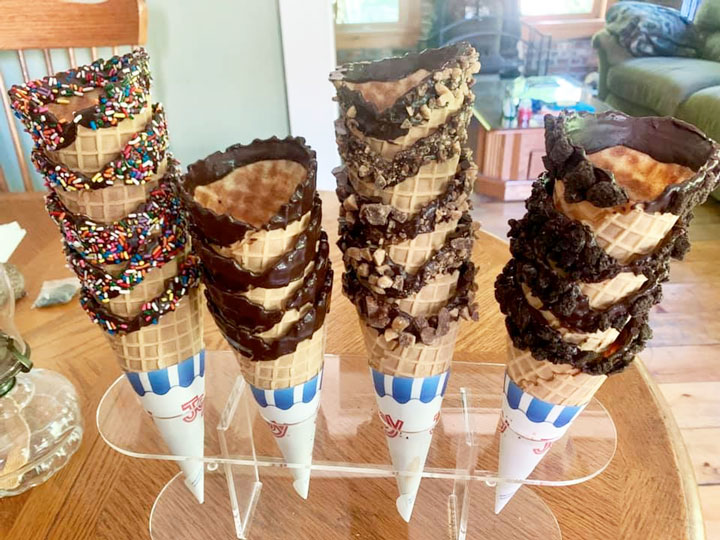 ---
---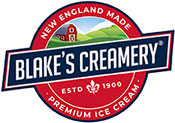 We now have 20 Ice Cream Flavors!
French Vanilla
Coffee
Graham Central Station
Caramel & Sea Salt
Chocolate Chip
Oreo
Lemon Meringue Pie
Mint Explosion
Dinosaur Crunch
Wild NH Black Bear
Chocolate
Cotton Candy
Dirty Water
Mocha Toffee Chunk Yogurt
Moose Tracks®
Peanut Butter 180
Pistachio
Boston Blackout
Blueberry Parfait
Orange Pineapple
Ice cream flavor descriptions on BlakesIceCream.com
Also Serving:
Ice Cream Frappes and Floats
Ice Cream Cookie Sandwiches
Old Fashioned Simpson Spring Soda Pop
Protein Drinks (Goshen Ocean Potion)
---
What a happens when a culinary whiz and a builder decide to create an ice cream stand?
Your hosts Troy and Karyn have created a little slice of heaven in Goshen, New Hampshire.
They turned an old farmhouse with an overgrown yard and stream into the coolest ice cream shack you have ever seen.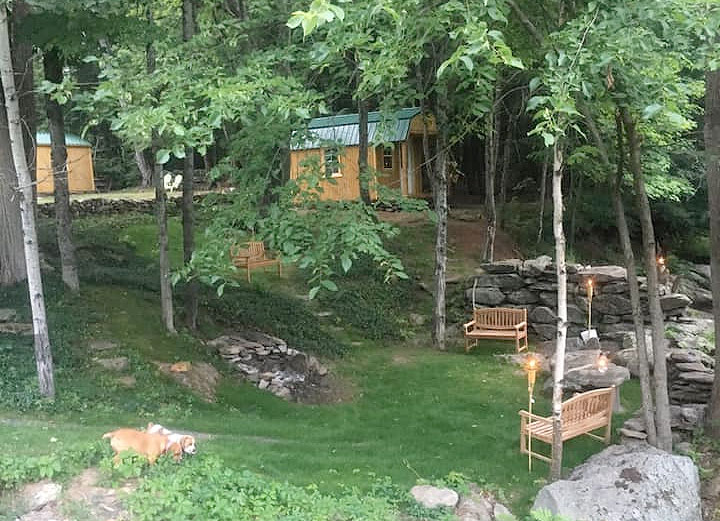 With tiki torches, a fire pit and impressive rock walls rebuilt into the former riverbed, this shady spot is the perfect place to enjoy an ice cream or specialty soda on a Summer afternoon
Come relax by the brook, or in the brook!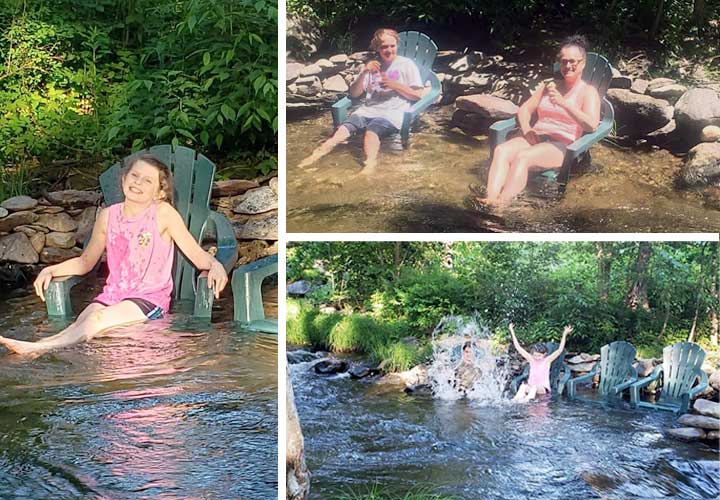 ---
---