---
We are open during the winter serving hot food, soups and coffee.
We have table-side propane heaters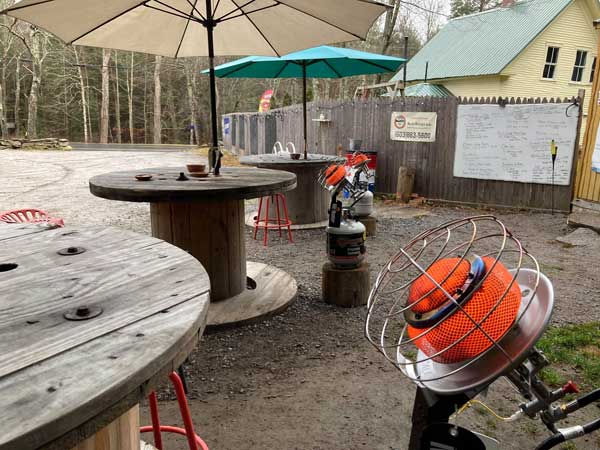 & outdoor stoves to warm you up.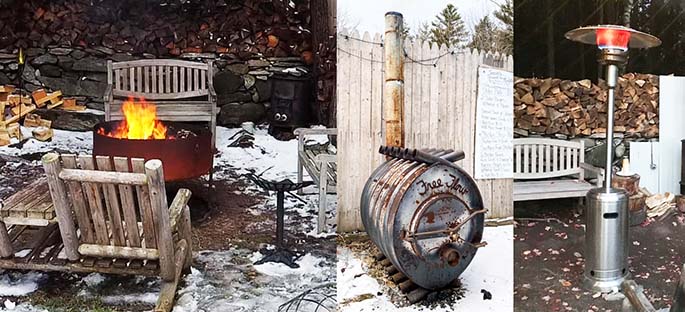 You can take the snowmobile trails from Gunnsion Lake right to Balthazar's Ice Shack.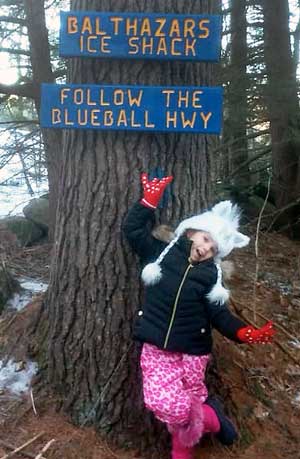 Look for the signs to the Blueball Highway for the groomed & torch lit snowmobile trail from Gunnison Lake to Balthazars' Ice Shack.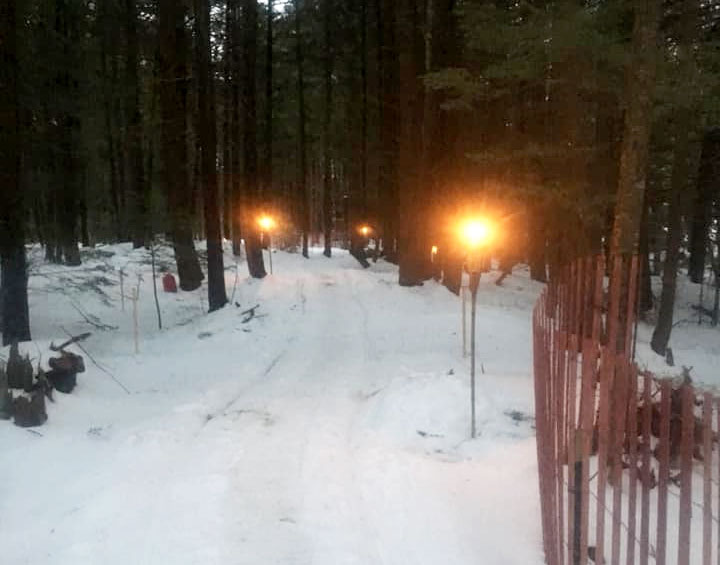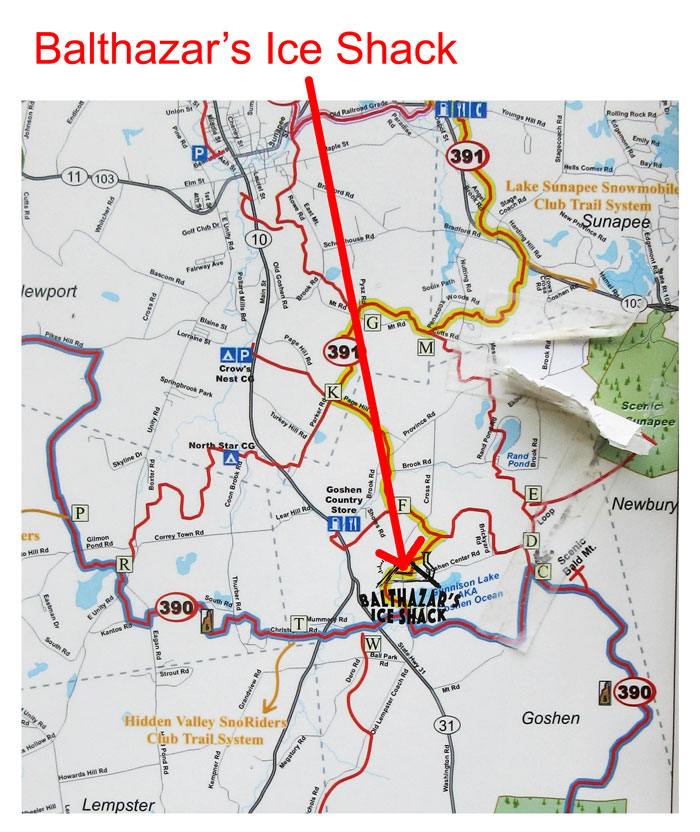 ---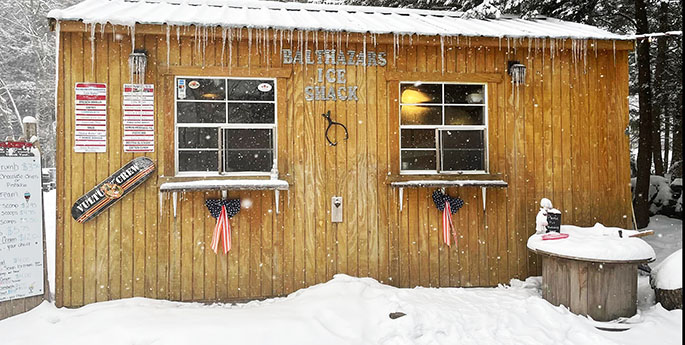 Balthazar's Ice Shack in Winter