Weekly Specials
We have a rotating selection of special food items including soups, sandwiches, and fried foods.
Check out our Facebook feed for our upcoming & same day specials.
---
Some of our past (& future) specials
Shaved Steak Sub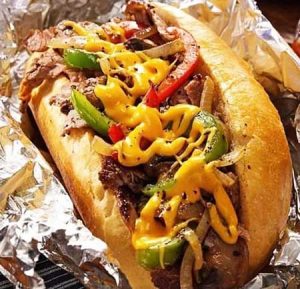 ---
BBQ Pulled Pork Sandwhich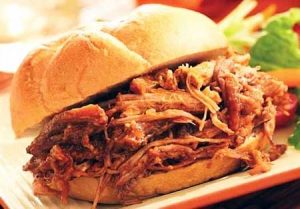 ---
Funnel Fries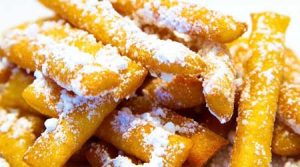 ---
Mushroom Burger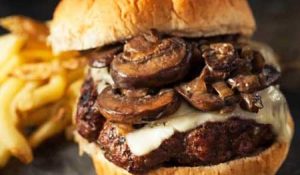 ---
Philly Cheese Steak Egg Rolls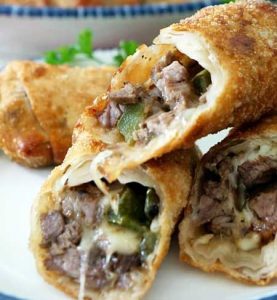 ---
And occasionally, some sweet treats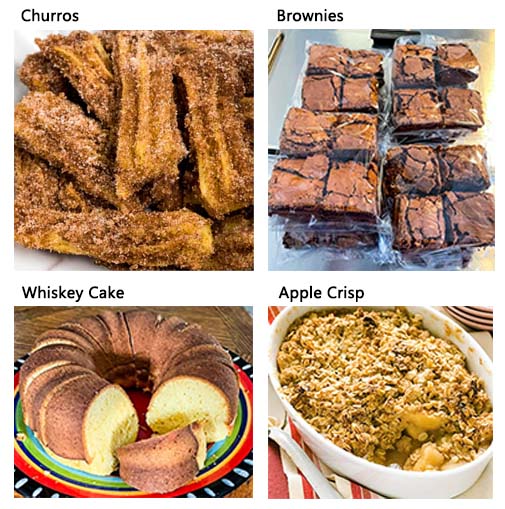 ---
Our Complete List of Specials for 2022
These items are not on our regular menu.
They are only available certain times of the year.
Apple Crisp $5.50
BBQ Pulled Pork Sand w/coleslaw $8.00
Buffalo Balls w/ranch $6.00
Buffalo Chicken Dip $6.50
Buffalo Chicken Mac 'n Cheese $8.00
Chicken Caesar Wrap $8.00
Chicken Cutlet Sandwich $6.50
Chicken Fajitas $8.50
Chicken Parm Sandwich $6.50
Chicken Salad on Roll $7.00w/chips
Clam Chowder reg $4.95 lg $7.00
Corn Dog $4.00
Cow Puncher Stew reg $4.95 Lg.$7.00
Cowboy Corn Bites $5.00
Fried Calamari w/sauce $8.50
Fried Ravioli $5.50
Fried Shrimp Plate $12.50
Funnel Fries $4.50 (15)
Gyro $6.00
Haddock Bite Plate $9.50
Lasagna Bread $8.00
Lemon Raspberry Pumpkin Fritters $5.50
Lobster Seafood Salad Roll $10.50 w/chips
Meatball Sub $7.50
Mushroom Burger w/fries $9.50
Onion Petals w/sauce $6.00
Onion Rings w/sauce $6.00
Philly Cheese Steak Egg Rolls $6.00
Sausage, Pepper & Onion Sub $7.50
Seafood Bisque reg $6.50 lg.$10.50
Shaved Steak Sub $8.00
Soft Shell Tacos $6.50
Soups reg $4.75 lg $6.50
---
Visit our Facebook page for our latest specials
---